Mitsubishi Electric SPLIT AC (3 star, 5 star)

Product Range
0.8 Ton





3 Star






5 Star

1 Ton
1.5 Ton
2 Ton
2.5 Ton


2 Star

3 Ton
Mitsubishi Electric's unwavering commitment to research and development is helping us create the next generation of ground breaking technologies. Through our research centers around the world, we're taking on the challenges of technology to contribute to a better society in the future
Nano Platinum Filter
The Filter has a large capture area and incorporates nanometer-sized platinum - ceramic particales that work to kill bacteria and deodourise the circulating air. Better dust collaction than conventional filters is also ensured.
Wide & Long Airflow
Bringing extra comfort to your life, left-right vane can be automatically controlled by remote controller. Simply use of Wide vane mode, you can easily adjust direction of airflow to reach any corner of the room. The high-power motor combine with a newly designed "long mode" to push air out further, providing an extended airflowthat can reach the far end of long living rooms or each the kitchen in open-concept living areas and studios. When operqating in Long mode, the airflow can be extended as far as 12m.
LCD Remote Control
From temperature and operation mode to air volume and direction, you'll be able to customize your environment at a touch of a button. Large, easy-to-identify buttons allow for easy access to frequently used functions. The generous LCD display lets you check temperature and other operating conditions at a glance, while an easy open slide cover prevents inadvertent operation of preset controls and other functions.
Auto Mode : We offer you an easy way to comfort with auto mode. "Auto Vane" is created to set the vane angle automatically. These could let ideal temperature to be acgieved in the shortest amount of time.
Mode Change : Change to "I FEEL"-"FAN"-"DRY"
Area Setting : Efficient cooling is realized for the target space.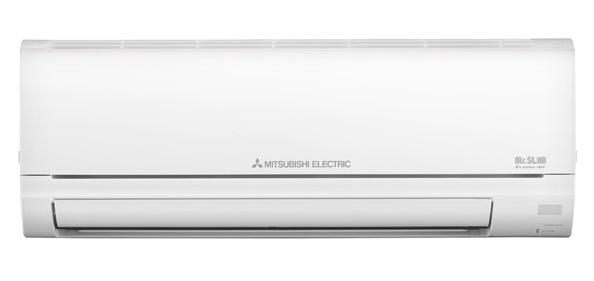 Techinical Specification