Mitsubishi Electric Kirigamine Zen Inverter
Technology at its finest
Designed especially to complement contemporary architecture with stylish interiors, these Premium wall-mounted units satisfy even the most exacting design requirements. The product name "Kirigamine Zen" embodies the holistic approach of this new product innovation: Kirigamine is an elevated plateau in Japan, known for its unspoiled nature, while Zen is synonymous with harmony, peace and wellbeing. The unit has been redesigned and the new Premium wall-mounted unit is now even more minimalist and elegant than its predecessor.
Brilliant appearance in white
The stylish, slimline air conditioner discreetly blends into a bright and friendly ambience, creating a comfortable environment flooded with light. With an ultraquiet sound level of just 21 decibels, the Premium design wall-mounted units are perfect for residential and working environments where noise can be an issue.
Striking in black
The black finish affords timeless elegance to sophisticated, cool interiors. The stylish exterior of the Premium indoor units conceals impressive state-of-the-art technology, achieving maximum efficiencies thanks to their inverter technology. Our MSZ-EF25/35VE2 appliances correspond to energy efficiency class A+++ in cooling mode in compliance with the new Ecodesign Directive, which came into force on 1st January 2013.
Silver lining
Sophisticated business environments demand maximum functionality and aesthetic styling from their technical equipment. The shimmering matt finish of the silver models creates a tranquil, clean framework with the integral air filter ensuring a fresh and pleasant interior air quality. Ideal as a multi-split solution for air conditioning multiple offices.
See and feel its functions
The flat, well-proportioned design is also retained during operation. The only discernible visual change is when the slim air control blade opens during operation and closes again when the appliance is switched off.
All Premium wall-mounted units come with an intelligent remote control featuring a minimalist design. The practical weekly timer saves your personal ideal interior 'climate' at any time of the day or night, thereby guaranteeing energy-saving operation.
Control your living environment when you're out and about
MELCloud is one of Mitsubishi Electric's new generation of cloud-based controllers for air conditioners and heating systems. MELCloud allows you to effortlessly control your appliances, even when you're out and about or at home lying on the sofa. Accessing and controlling your Mitsubishi Electric appliances has never been easier and is now even possible on your computer, tablet PC and smartphone.
MELCloud offers live and weekly timer monitoring, ensuring total flexibility in the control of different Mitsubishi Electric air conditioning systems and heating systems with a single device or from one place. You can also log and record errors via local and remote systems if they are connected to MELCloud. The MELCloud app also provides localised information, like weather forecasts and customer service contact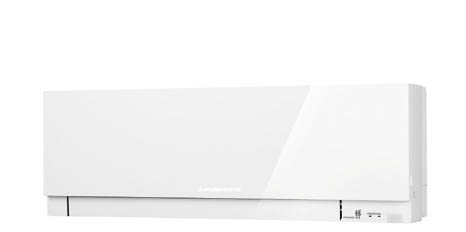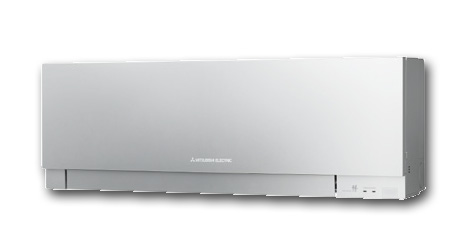 Techinical Specification