Mitsubishi Electric (MINI) Jet Towel

Spacius hand-drying zone
The hand-drying section is wide for easy use by people with large hands. Hyginic touch-free operation enables drying hands up as the wrists without touching the unit.
Range Sensor and blue LED indicator adopted for comfortable drying
A blue light indicates the hand-drying section when hands are inserted, contributing to ease of use.
Integrated unit ensures simple maintanence The one-piece design with the sensor window integrated into the hand-drying section and minimal joints in the body prevents the accumulation of grime and quick and easy to clean.
Independent air-dust system.
The intake-air suct and airflow route are isolated from water drainage route to ensure that only fresh air, void of any residual water droplets, is blown over the hands.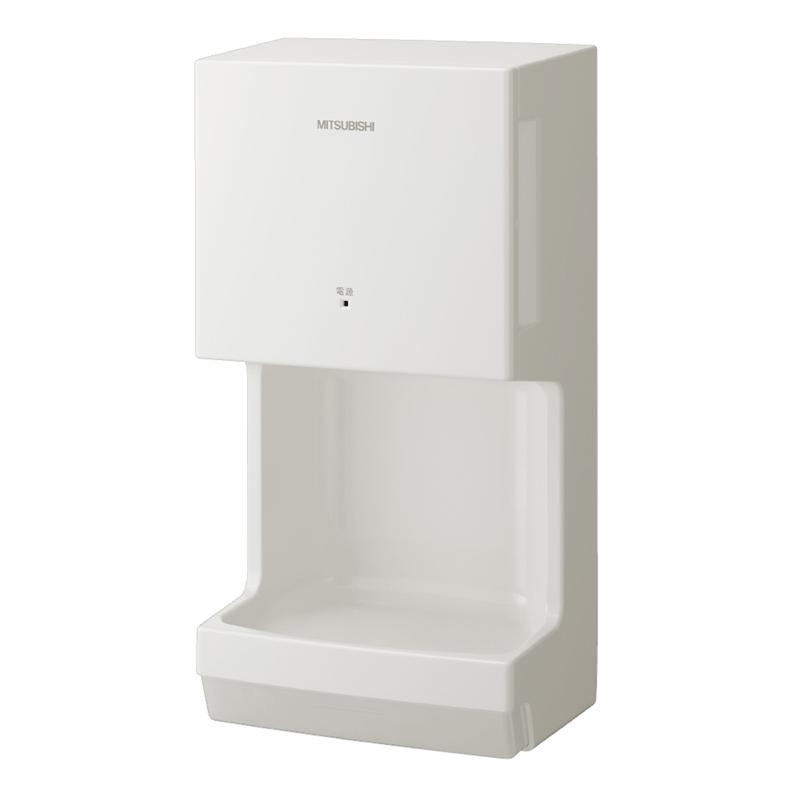 Techinical Specification
Model Name

Power Supply

Mode

Heater

Drying Tyme(sec)

Airflow rate (m/s)

Air Volume(m3/min)

Power Consumption(W)

Standby Power Consumption(W)

Noise (dB)

Motor Type

Safety Components

Power Cord

External Dimensions(mm)

Weight (kg)

Drain Tank(L)

JT-MC206GS

220-240v
50-60Hz

High

On

5-9

140-150

1.2-1.3

735-825

0.5

62-64

Commutator motor

- Thermal Fuse
Overcurrent breaker

None (Terminal Block Connection)

Width:250
Depth:170
Height:480

5

0.6

Off

475-560

Low

On

18-23

90-100

0.8-0.9

390-455

52-54

Off

175-220